Guideline To Summer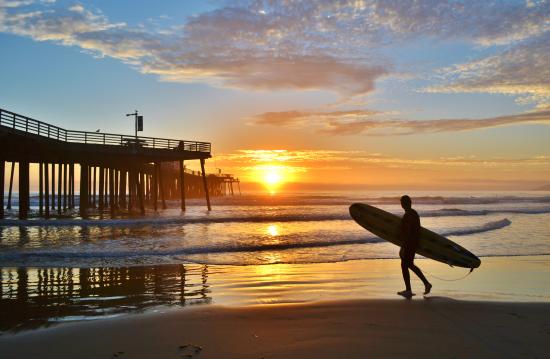 Hang on for a minute...we're trying to find some more stories you might like.
School's out! With education being a distant memory, teens from Terra Linda now suddenly have an excess amount of time on their hands. It can be a challenge to find new and exciting things to do all summer long, which is why all students can benefit from this simple guideline to having the summer of their dreams. As opposed to your mother, I will not yell at you to "get a job!" Instead I will outline some of the most scenic and enjoyable places to go to in Marin during the break.
Although many believe it is a sin to go to a movie when the weather is exceptionally nice, this can be the perfect place to escape the blistering heat and sit in an air conditioned room with a cold drink in hand. There are many wonderful theaters scattered around Marin which can make it difficult to choose which one to go to. It goes without saying that some theaters provide a much more enjoyable experience than others. If you are looking for a big screen without all of the crowds, go to the Century Regency on Smith Ranch Road. Although they may not have quite as many options as other theaters, they make up for it in other ways. The staff is helpful and friendly and for some reason the popcorn just seems to taste better. More interested in a theater with a broad selection of movies? The Northgate Mall may be right for you. Though crowds tend to be more common, the Northgate Mall theater will always have the movie you want to see at the time you want to see it. Both theaters are great options for the summer and will certainly provide an unparalleled movie-going experience.
Though the movie theater is an excellent option for any summer day, ultimately one must spend some time outside. For this, I recommend taking a trip to one of the many amazing beaches in Marin. Stinson Beach is a favorite among locals and tourists for its close proximity to Marin and beautiful soft sand. There are many beachside eating options as well that can make one's experience even more enjoyable. Stinson beach also has many kayak and paddleboard rental shops that make it easy to get on the water. Other popular beaches nearby include Muir Beach, Dillon Beach and Rodeo Beach, all perfect for a fun day outside.
No summer in Marin would be complete without hiking. There are many amazing trails all throughout Marin and most of them have exceptional views. If it is a particularly hot day consider a hike in the world-renowned Muir Woods. Muir Woods is home to 100 foot redwood trees that provide unbeatable shade for the duration of nearly all trails. Hiking in Muir Woods is an unforgettable experience. If the weather is more bearable, Mt.Tam has great trails that all have views of either San Francisco, the ocean or both. Either location will provide great hikes and an unforgettable experience.
Whether it's a cool comfortable day spent inside, a blazing hot beach day, or a breathtaking hike, every second of your summer can be priceless.