A Place for the Dramatic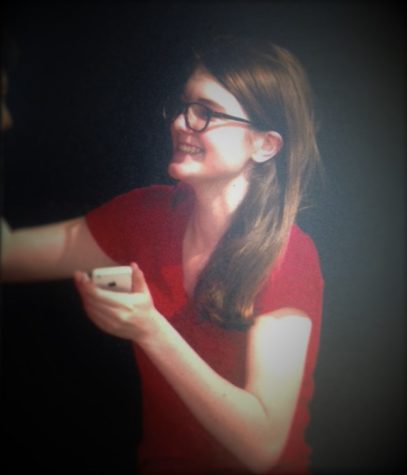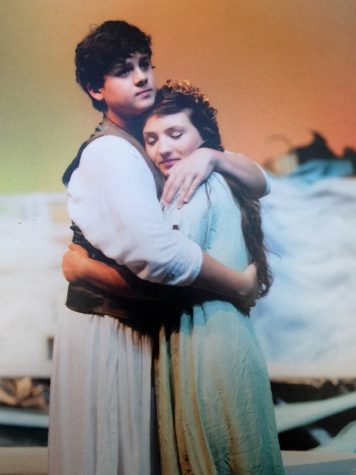 The lights go down drowning everything in darkness, quieting the audience. Then they shine onto the stage, the show begins. The drama department at Terra Linda High School is close to many people's hearts. It has not only inspired many to pursue a career in drama, but also has simply helped some to come out of their shells.
"It made me who I am," says senior Emma Farman; a certain fondness in her voice as she spoke. The drama department seems to inspire these feelings in everyone who has been involved in it over their years at Terra Linda.
Drama teacher Alex Pryor, has felt warm support from both students and staff throughout his first year. Pryor expressed his joy over what has been a fantastic introduction to high school drama. Strangely enough, some of his favorite memories have been when things go wrong. One such example is when the cast of The Little Mermaid had to join together to power through when the lead fell ill. Another is when a set piece in A Flea in Her Ear broke, and the cast had to work through it together. His plan for the future is for more student involvement: although students already help out with costumes, his dream for the program would be to "have it more student run with more student input on directing and choosing productions."
Leo Levy and Emma Farman are two seniors who have both been involved in the program during all of their years at Terra Linda. Both have a total of 12 productions in their repertoire and described the program with a tenderness typically reserved for old friends.
For Farman, the program is where she met many of her friends and came out of her shell. However, her one critique of the department was that "Within the program, our view of ourselves has changed, we don't take ourselves as seriously anymore." She hopes that the productions will become more professional in the future.
Levy had a similar experience with the program and is planning on continuing drama through college. It has inspired him to entertain people and begin doing things he likes outside of school. One thing he would like to do in the program is bring back Shakespeare because "it is old and valuable theater."
In a few months Chicago, a musical famous for it's wonderful music, is scheduled to be performed by the Terra Linda Drama department. When this was announced at the end of last year, excitement was palpable among the drama students. However, there has been uncertainty among students as to whether the musical could be performed at school due to some of the "risque" and "adult" themes in the play. Pryor responded that "Mr. Thompson and I are confident that we can perform the play without any problems." So not to worry, the show will go on. Also, don't miss the drama department's production of Watch on the Rhine on October 27, 28, and 29 in the Jack Hael studio theater.
The drama department is a place where students can express themselves and figure out who they are in a loving and supporting community. Furthermore being in the program creates a sense of community that is rarely found elsewhere. Even if you don't necessarily have an interest in drama as a career it is a chance to meet new people, experience new things and have some fun. There's no better place to try it out than in high school.