A Review of Marin's Museums
The museum is a special place for many people. Somewhere quiet where one can absorb information or simply calmly observe the exhibits. Like most places, there are plenty of museums here in Marin County, and while they may not be as well-known as those in places like San Francisco, they are nonetheless just as interesting to explore.
---
Location: China Camp State Park, San Rafael
Admission: Free
Website: https://www.parks.ca.gov/?page_id=466
In the middle of the coastal China Camp State Park lies the village that gave the park its name. Though today it is nowhere near its former size, China Camp was once a bustling village of Chinese shrimp fishermen, remaining so from around 1870 until 2016. There were originally 26 such fishing villages in the Bay Area, of which China Camp is the last to remain. Its small museum features informative signs and old photographs depicting the way of life in the village, as well as actual equipment or reproductions of such that were used by the residents. One can also sometimes find a reproduction "junk" (a type of ship originating in China) docked at the village pier. The village itself is now only a few old wooden buildings, but is nonetheless pleasant to walk through as one looks across the bay. The surrounding China Camp State Park also offers standard park activities such as hiking, camping, and hunting.
---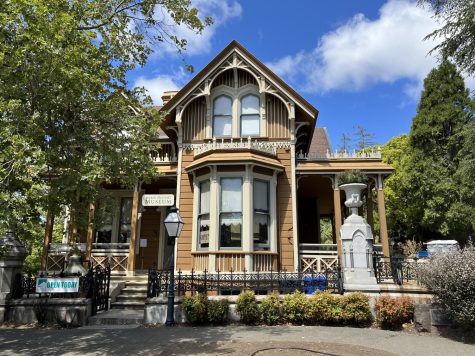 Marin History Museum
Location: 1125 B Street, San Rafael
Admission: Free
Website: https://marinhistory.org/
The Marin History Museum resides in the historic Boyd House, constructed in 1879 in downtown San Rafael. The house was once owned by famous arctic explorer Louise Boyd. 
Nowadays, the house contains an assortment of aerial photographs (the museum's total image collection is more than 200,000-strong), a relatively small assortment of historical objects (compared to the more than 25,000 in their possession), and an archive room full of all sorts of records. If you ever need to research, for instance, any shipwreck that has ever occurred in the history of Marin County, then this is the place. 
All of their photographs can be found in digitized form on their website.
---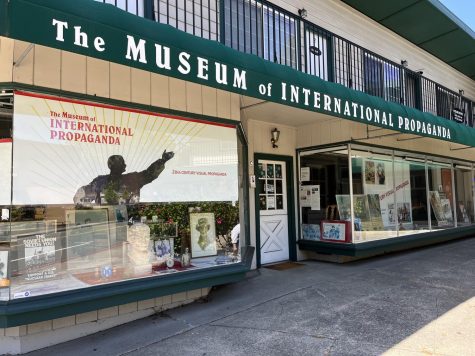 Museum of International Propaganda
Location: 1000 Fifth Avenue, San Rafael
Admission: Free
Website: https://museumofpropaganda.org/
The Museum of International Propaganda is not the kind of museum you would expect to find in San Rafael. It features a collection of hundreds of pieces of propaganda from around the world, though primarily from 20th century socialist states such as the USSR and China. In one wing of the museum, posters and propagandistic objects such as flags or statuettes are organized into seven themes:
Idealization of the leader

Threat of fear and intimidation

Glorification of the nation

Overstated promotion of common people

Vilification

Veneration of the military

Post-1989 satire
The pieces come from a variety of cultures and employ many different art styles, some of which are beautiful and persuasive (a chromatically minimalist group of young people stab their miniature-sized enemies using a red flag while holding up Mao's Little Red Book), while others verge on the comedic (the Capitol Building and Kremlin morph into a titanic, bomb-dropping bat). 
On the other side of the museum, one room is dedicated to a great number of newspaper comics from Nazi-era tabloid Der Stürmer, featuring caricatures of various allied nationalities and their leaders, commonly depicting them as being controlled by Jews. Further in the back, a replica of Picasso's Guernica hangs above a small library of history books.
---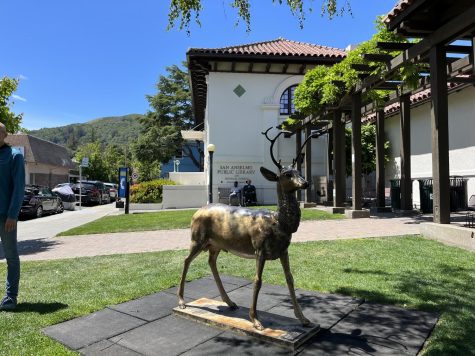 San Anselmo Historical Museum
Location: 110 Tunstead Avenue, San Anselmo
Admission: Free
Website: https://sananselmohistory.org/
The San Anselmo Historical Museum is located underneath the town's library. Despite essentially being one room and a hallway, it has numerous historical objects from the area (e.g. sausage grinder, printing press, vintage WIzard of Oz dolls) and extremely detailed informational plaques and signs for all of them. Some are situated in a timeline of San Anselmo history. The museum also features a scale diorama of San Anselmo circa 1915.
---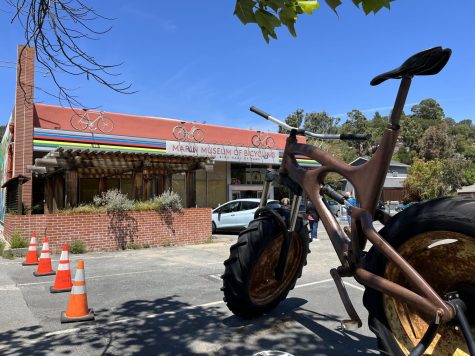 Marin Museum of Bicycling
Location: 1966 Sir Francis Drake Boulevard, Fairfax
Admission: $5 for students, $10 for adults
Website: https://mmbhof.org/
Located in Fairfax, the "birthplace of mountain biking," is undoubtedly one of the most expansive museums in our county. Their collection includes a myriad of bicycles from a reproduction of the first bicycle ever invented all the way to modern Tour De France winners. 
Other notable features of their collection are some of the first mountain bikes (simply modified cruisers, some of which were owned by the museum founders), an old Swiss army bicycle, a hand-made Rwandan bicycle made entirely of wood, and a rather bizarre mid-century space age bike that looks like it popped right out of a 1950s sci-fi comic. In the back of the museum, there is also a small sub-museum commemorating a rail line that once ran to a tavern on Mt. Tamalpais. 
Tours are offered on a call-in basis, though in my experience, the docents are happy to give tours to whoever walks in the door provided there is not already another tour underway. They also have a collection of biking-related books and magazines.
---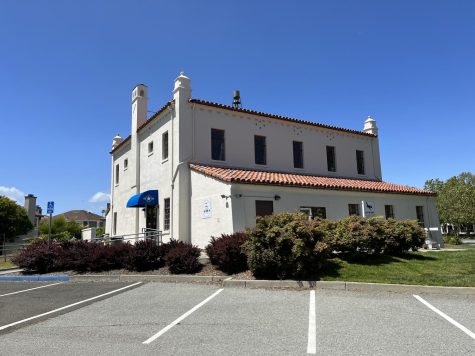 Hamilton Field History Museum
Location: 555 Hangar Avenue, Novato
Admission: Free
Website: https://www.novatohistory.org/hamilton-air-field/
The Hamilton Field History Museum is located in the Novato community of the same name. From the 1930s until the 1970s, the area was under the control of the U.S. military, first as an Army Air Corps station, and later as an Air Force Base. The museum is dedicated to that period of time. 
One's introduction to the museum is viewing an impressively comprehensive documentary detailing the history of Hamilton from the military innovation that led to its creation all the way up to modern efforts to preserve the old structures, including a large amount of footage and photographs of the base through the years as well as interviews with some of the residents of Hamilton. 
Though there are no actual planes left at Hamilton, the museum has plenty of painstakingly painted scale models and various artifacts from the old base, such as uniforms, flight suits, crash debris, and a WWI-era flight simulation apparatus.
---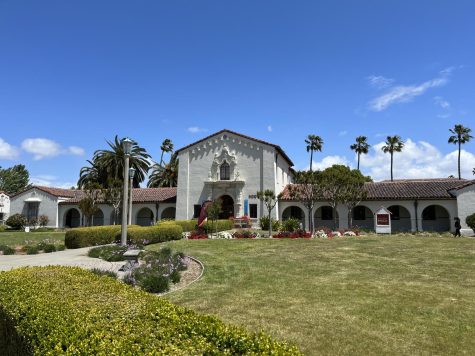 Marin Museum of Contemporary Art
Location: 500 Palm Drive, Novato
Admission: $8 for students, $10 for adults
Website: https://www.marinmoca.org/
The Marin Museum of Contemporary Art (MOCA) is also located in the former Hamilton Air Force Base. It comprises three buildings full of studios along with an ever-changing lineup of exhibitions. 
The museum is currently exhibiting an "interactive mural, a group of abstract sculptures, and a collection of iceberg-themed paintings. Additionally, the walls outside of individual studios are decorated with the art of the occupant. The museum also allows visitors to talk to the artists in their studios, especially on Open Studio weekends. Scheduling for events and future exhibitions can be found on their website.