Ceramics Holiday Sale
As the holiday season rolls around, students are hard at work and homes are in need of décor, the ceramics department is hosting a holiday shopping sale. The first sale day was held on Dec. 4 in San Rafael's West End Nursery. Emily Bittner, Terra Linda High's ceramics teacher, as well as a few students will be on their way back for another sale which is scheduled for Dec. 11. The hand made student art pieces that were displayed and for sale are ornaments, magnets, and pinch pots holding succulents. 
Regardless of the overcast, the first day of sales was able to have a successful turnout. "Even though it was raining, we managed to break even so anything moving forward is all profit," stated Bittner. With only one of the days completed, there were a fair amount of pieces that were sold, especially since multiple types of artwork were displayed. 
Students have been working for countless weeks constructing and preparing for their artwork to be displayed and sold. There were student helpers in both the classroom and outside helping set up, so the sale could run smoothly. In the making of the pinch pots, students had the ability  to choose between a nature or animal theme which their pots would be based off of. There were several aspects put into these pieces including planning, sketching, creating, glazing and preparing the succulents. 
Emily Erickson, a sophomore in ceramics, spent a week working hard creating her pinch pot designed as an octopus. She states, "I really like the colors I used for my octopus and the designs turned out great." She mentioned that she had so much fun and can't wait for the next project.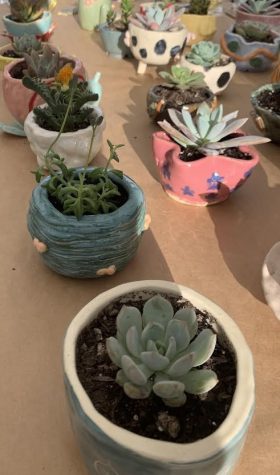 There will also be a third sale held on Campus for teachers during lunch on Dec. 14. Bittner remarked, "With breaking even on the first day, it is looking pretty good especially since we still have the second sale on the 11th and the teacher sale on the 14th." 
Sophomore Alexa Corsiglia in her first year of ceramics spent approximately two weeks creating both her nature and animal pinch pots. "My first pinch pot was a basic looking pot with flowers drawn on the outside followed by my second pot which was a dinosaur." Through the process of creating these pots, she said that it was pretty difficult but a very fun project overall.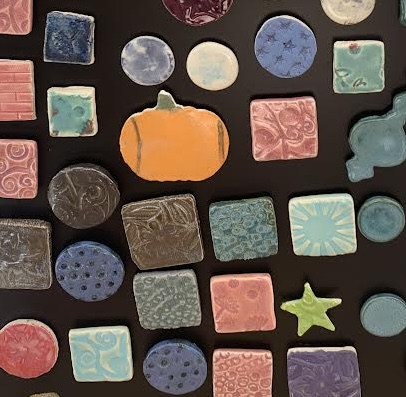 With the sales being a success and the students having a great time creating pieces, the question of whether or not there would be another sale in the spring semester was brought up. Bittner comments, "I like doing this sale once a year and then maybe in the spring we might do something different. I'm interested to see what will happen and the interest is from the students."