Was Black Panther's: Wakanda Forever Actually Good?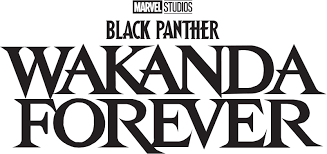 On Feb. 16, 2018 the first Black Panther movie was released by Marvel Studios. Ever since then, a lot has changed in the Marvel Universe. Frequent changes are noticeable in the newest release from the Black Panther series from how the plot is now done, to the new characters and ones that are moving on, it's been hard for Marvel fans. With the shocking and tragic death of Chadwick Boseman, who starred as King T'Challa in the movie, his co-star Letitia Wright took over as Black Panther in the newest movie Black Panther: Wakanda Forever. With that, there have been a lot of different opinions circulating the newest movie.
One of the biggest arguments I've seen is how they dealt with Boseman's death (in this case, T'Challa). A lot of critics and fans say that Chadwick's death was not dealt with correctly. In the beginning of the movie you are watching Shuri panicking as her brother is on his deathbed and then he eventually passes away. They have a big ceremonial and beautiful funeral honoring him and his legacy. Throughout the whole movie, Shuri struggles with continuing on in her brother's footsteps. She faces hardships dealing with no Black Panther and eventually comes to the decision to become the Black Panther herself. 
In most Marvel movies when a character has died they don't revolve their whole movie around someone's death. Plus, they deal with his death for a short amount of time in the beginning of the movie. That is, this whole movie couldn't just focus on Boseman's death. Junior Joselin Herrera Ramirez shares her opinion, "I think they dealt with Chadwick's death fine in the movie. It was beautiful." 
In the movie, Shuri becomes the Black Panther, a plot twist that upsets many fans. "It won't be the same or as good without Chadwick." Herrera stated when asked about her initial thoughts before seeing the movie. Her opinion is very common among viewers. But, the thing is in life, people need to move on. Herrera said at first that she really didn't like Shuri as Black Panther because "she needs character development and she has anger issues," however, when asking her if she thought it was the right choice, she adds, "Even though I said I didn't like her as Black Panther, she really is the right choice. It just logically made sense." Some people might disagree with the liking of Shuri but she's logically the right choice and it's canon in the comics. Freshman Sydney Musial agrees, "As sad as I am about the other black panther who died, the show must go on." 
The central villain of the movie is Namor. He's an undersea king who made his own civilization and just wants to protect his people. In the end he isn't exactly a villain although he does murder Shuri's mother. Many Marvel fans were pleased that the hispanic community was somewhat recognized. There were also some thoughts of disappointment when the villain was represented in that way. Herrera Ramirez emphasizes, "Even though it wasn't directly Guatemalan pride it was Mayan culture, I was just waiting for something like that. I would like to see, of course, the hispanic culture being represented as not really an anti-hero but as a person that can be a hero such as Captain America and Iron Man."
In the end, the Black Panther: Wakanda Forever Movie was a good movie. It had to follow a basic understanding of what to put as the plot and dealt with the real-life death of its protagonist, Chadwick Boseman.