What to Do Over Summer Break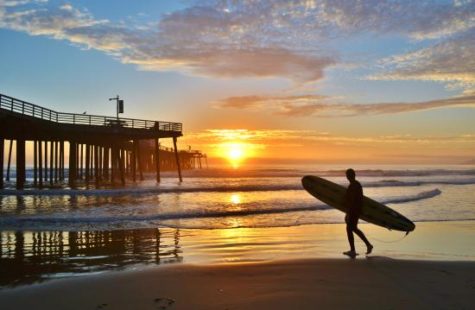 Ahh yes. It's almost summer time. No school, homework, or responsibilities. All the time in the world to do whatever you want! But the question is, what should you do with all that time? What adventures will you fill your days with? Will this upcoming vacation be the BEST SUMMER EVER? This article has the answers to all of your questions. Luckily, in our beautiful golden state of California, the possibilities are endless. So where will you go? Keep reading to find out.
CHANNEL ISLANDS
Located on the coast of Ventura, California, the Channel Islands consist of eight separate islands. Specifically, Santa Catalina Island is a great tourist spot with lots to offer. It has hotel's, beautiful hikes and beaches galore. With activities like boating, snorkeling, swimming, water sports, hikes, you'll never run out of things to do.
PISMO BEACH
Located in San Luis Obispo, California, Pismo is a quaint little beach town with plenty of surf shops and restaurants. There is a beautiful pier overlooking the ocean and it is a fun place to fish. Almost all the hotels have bikes and boards for customers to use at any time. You can get a lesson and learn how to surf. Pismo isn't too far from Marin, so if you're looking for a little getaway this would be a great place to go.
OUTSIDE LANDS
Located in Golden Gate Park, San Francisco, the Outside Lands Festival is celebrating it's 10th Anniversary, where people from all over the Bay Area and the country celebrate music, food, wine, beer, art and comedy. It takes place August 11-13. The lineup varies greatly in the types and genres of music. This year, artists like Metallica, Gorillaz, Schoolboy Q, Louis the Child, Vance Joy, Rebelution and many more are performing. The concert has three main stages and tons of food venders. The event is surrounded by trees, and lots of art is displayed making the venue look amazing. This is definitely the place to be, and something you won't forget.
HAIGHT-ASHBURY STREET FAIR
On June 11th, the Haight-Ashbury Fair is an annual celebration of the diverse culture and history of the Haight-Ashbury district, a very popular destination in San Francisco for tourists. This event would be great for the whole family because there is something for everyone. The fair features arts and crafts, a variety of local restaurants, a special children's area and live music including a Battle of the Bands. The whole community comes together to put on this event, and they want anyone and everyone to come.
Who said there's never anything to do during summer? Hopefully these suggestions will send you on an adventure for the books. as many students will be moving away to new beginnings and starting their lives as adults. Might as well have something to look back on and smile at. Happy summer vacation!