A Taste of Hiphop
Many rap albums have been released this school year, but only few have really impacted and brought together the students of Terra Linda.
Life of a Dark Rose by Lil Skies was released in January of 2018, but as junior Cole Parker observes, "It came completely out of nowhere." This successful album was both impressive and bold. The music video for "Red Roses", a track on the album, received two million views within the first 10 days of release. "The meaning within the lyrics includes his experiences with relationships, personal challenges and struggles with his life. "There's something on there for everyone." Explains sophomore Ryan Kertz.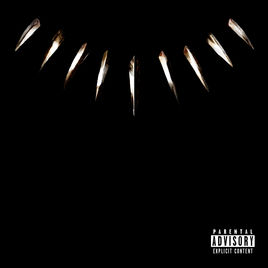 The album Black Panther came out in March of 2018, and at least one of its songs has appeared in the playlists of a majority of students in Terra Linda. The bones of the album are Kendrick Lamar, but it features artists like SZA, SOBxRBE, the Weeknd, and others. By bringing together all of these artists the album became a hit along with the movie it soundtracked. It encapsulates pride in your race, and delivers the feeling of the start of a cultural movement. As sophomore Matt Young depicts, "It's a banger. No questions asked." Even with it's deep rooted meaning, overall, it is an uplifting album. Senior Will Hansell talks about the album and says, "I think Kendrick did a really good job bringing together artists who wouldn't normally collaborate."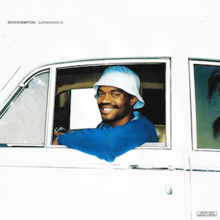 The first installment of the trilogy SATURATION by Brockhampton came out in June of 2017. The band itself consists of eight members, and each of their solo sounds came together to collaborate on what sophomore Jessica Reznik says to be "…A true art form." With its 90s rap allusions, rapid verses, and strategic auto tune, songs like 'FAKE' and 'GOLD' are unlike what is usually featured on radio stations. It's a collective ensemble by a new generation of young artists that come from different ethnic backgrounds and sexual orientations. BROCKHAMPTON promotes a feeling of community and lets its audience feel welcomed despite their differences. As sophomore Joey Easterby describes it, "I think the reason why it got so big in the first place was because it was so different—I don't think I've ever heard an album with so much variation. Their [sound] is so clear, every song is unique." Terra Linda and Marin high schools in general value SATURATION because it is so completely out of the box; even when their songs hit mainstream, they manage to hold onto their core.