Athlete of the Week: Dylan Martin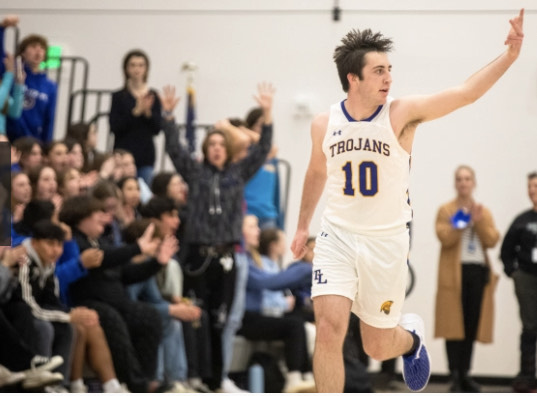 Dylan Martin, a senior for the boys Varsity Basketball team, is a phenomenal player averaging 18 points and six rebounds per game. He has been playing on the varsity team for three years now and hopes to continue playing basketball in college. This week Martin was rewarded with prep of the week from the MarinIJ as he scored 25 points, had three assists and five rebounds when playing against Tamalpais High School. 
Being prep of the week gives Martin motivation to keep having astounding performances out on the court. As Martin has been awarded best athlete of the game numerous times, and was also voted MVP of a tournament earlier in the season. In preparation for the season Dylan states "I spent a lot of time in the gym everyday working hard and trying to stay focused." 
Martin  has a passion for basketball and has been doing it most of his life. He mentions his favorite part about the sport is "The emotions that come with it, both the ups and downs." As the training becomes more intense and the competition becomes challenging, emotions heighten especially when games are at higher stakes.  
As the team has had a strong season, with a great dynamic, he continues  "The relationship between the team is pretty strong right now. We are all close and everyone has the same goals in mind." With several games left to play, he hopes to see championship games and trophies by the end of the season.