An Insight Into: Buy Now Pay Later
"Buy now pay later" is a phrase used in commercials, billboards, and general advertisements all across the world. Companies such as Klarna, Afterpay, and PayPal, along with so many other companies are implementing a quick payment option directed towards consumers wanting an expensive item they would not normally buy, and allow them to buy it now, while separating their cost over four payments, paid in two week periods. Along with colorful advertisements and reward points, the apps entice users to spend money and keep their spending ability up.
Affirm, another BNPL company, has been in business for nearly 10 years, Klarna has not come up short in comparison, especially with eight years under their belt. Although the business model is structured similarly across the companies, each has their own differences. Affirm will run a soft credit check on users in order to determine their spending limit, commonly referred to as spending power by Klarna.
The company, Affirm, does require its users to be 18 years of age, or older. The minimum age requirement is consistent amongst competing companies with some requiring their users to show proof of a social security number, others running personal checks such as date of birth and credit score. However with technology, flaws are inevitable. 
Upon account initiation using Klarna, the step-by-step instructions will ask for an email address and a phone number. Klarna's system will then ask for age and a working bank account in order to start making purchases. No age verification occurs during this process leaving behind vulnerable points in limiting this platform to adults. This discrepancy can lead teenagers to start accumulating debt without it being directly reported to credit score bureaus.
Afterpay, PayPal, Klarna and Zip do not charge interest on most transactions, leaving room for the consumer to spend higher amounts. Economics teacher at Terra Linda High School, Lisa Livesay Coyne, mentions, "If you only have to pay 25 [dollars] this month, then you can buy something else big. You're only paying 30 this, then you buy something else big. And now you've ended up spending $1,000 on things that you didn't have the money for." Over spending could pose an issue. "But I think a lot of young people don't realize how much more they're actually paying than what they would pay if they just bought it outright," remarked Coyne. 
Most BNPL companies have at least one thing in common, and that is that they can be used for large and small purchases, ranging from $20 to $17,000. Senior Angela Murray added, "You're trying to separate a payment on something that is so low cost that if you can't pay for it out of pocket, you shouldn't be buying it." Murray emphasized, indebting yourself for clothing and other smaller items shouldn't happen.
Senior Meylin Mendez-Tello, contributes,"[Pay over four] will encourage them more, if it is not a big amount." Mendez-Tello continues with "I think it is a good idea. If they buy like small things it would be good, and they are able to pay it back."
Coyne brought up, "you're dipping your toe into credit, instead of getting yourself drowned in your Visa card." Finding a way to implement these services could be useful or not, depending on your personal spending habits and needs. 
The companies responsible for collecting payments, also do run programs for debt collection services. Failure to pay for your payments could result in you being sent to collections. According to Klarna's website, "If a payment is late, you will not be able to continue using Klarna until you've paid off your debt. Late payments might also be reported to the credit bureaus." This message is not prominently displayed but upheld when needed in instances where users fail to make their payments. Klarna developed a feature to extend due dates on payments and will shift all payments two weeks, permitting the consumer to pay but not having it negatively affect their credit score.
All BNPL companies allow for merchandise returns. The consumers are allowed to return items they have purchased and BNPL companies will give the user a full refund of all payments previously made. Afterpay's website gives insight to this with, "If you have returned an order in its entirety and the full amount of the order is refunded, any upcoming payments will be canceled and any payments you have already made will be refunded back to the card you paid with." Partial refunds are similar to this, with the payment amounts being adjusted for the future.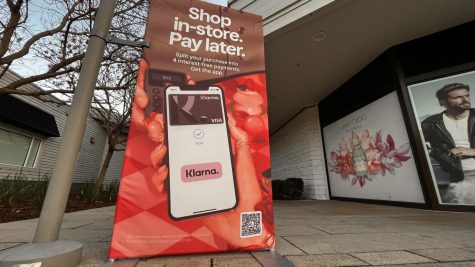 Overall these companies do allow consumers to effortlessly purchase products without the risk of major interest. According to the Consumer Financial Protection Bureau, a government finance research company, "180 million loans totaling over $24 billion in 2021, a near tenfold increase from 2019." This statistic does prove BNPL companies do have a following, and continue to grow each year.