Athlete of the Week: David Grijalba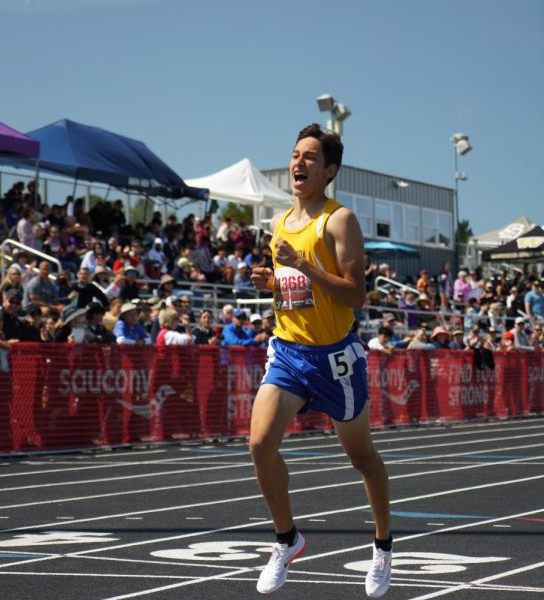 David Grijalba is in his second season of being an outstanding cross-country runner. He has been on the Varsity cross-country team for the two years he's been at TL, although he's been running cross country since 6th grade. On the team, David is the top runner for the boys. He is constantly challenging himself to be better. In fact, last Wednesday at the Marin County Athletic League (MCAL) meet David placed 12th with a 16:07 3-mile time. This was a thirty-second improvement from his last season. This week on Saturday, he will be racing at the Northern Coastal Section (NCS) which is the race of the season! This race is very crucial for the runners, so go Trojans!
David says the aspect he enjoys the most about cross country is of course the running but the team that comes with it as well, "I love my team and the support that they've given me, we're all really close." 
This past season David endured a few injuries but always managed to make it out to the races to cheer his team on to the finish line. Team captain of the cross country team, Maren Garcia, had this to say about David, "Even though David's had a few setbacks this season he's always come back with a great mentality and stronger than when he left." But now David is back and is ready to crush NCS and his future seasons here at TL. David says he hopes to pursue cross country in college at his dream school, Stanford University.