Shake It Off: Concerts During COVID
In the beginning of COVID, the streets were quiet and fields were vacant. Lots of concert-goers were shut inside with headphones on, listening to the same songs on repeat. This shut-in came to a halt on October 4th, when the CDC put out a new advisory stating that fans could provide proof of vaccination to be able to attend music festivals. Those still skeptical about the vaccines aren't completely excluded from concerts as they can still attend similar events with a negative covid test while wearing a mask.
Before the advisory was sent out, hundreds of Marin residents including a lot of Terra Linda Students, found their way singing along to Mr. Worldwide, also known as Pitbull. Mr. 305 performed at the Shoreline alongside other musical guests. The majority of concert-goers all agreed that it wasn't the most COVID-conscious event. Joy Gilbert, a Senior At Terra Linda, explained how upon arriving, staff members only checked tickets. The staff didn't check any vaccine cards, or for negative tests. In addition, concert-goers didn't wear masks and made little effort to social distance. Another Terra Linda Student (anonymous) stated that, "People would run into the mosh pits on the floor with masks and come back with nothing." They were still in "no man's land" when this event happened and it was ultimately the people who attended that made it this way. 
However, if the crowd handles COVID safety precautions properly, then concerts are both fun and secure. For example, on October 16, I attended a Phish concert at the Chase Center and it seemed as though everyone took the pandemic seriously. Before being let through security, you were required to show your vaccine card with a photo ID before being let inside the venue. There were no written rules about masks, but for the most part, there wasn't a single person not wearing a mask. I talked to a local Phish enthusiast named Michael who has been going to shows for years now. He agreed that The Phish crowd is one of the most behaved and smart crowds that attend concerts. He has been to 10 Phish shows this year and he is not at all concerned about COVID. "Even when we got to our seats, everyone was still wearing their masks," Michael reflected. "At the front of the stage, there were maybe 400 people on the floor dancing and in close proximity with one another with a mask on. However, by the second set, everyone was more comfortable and that's when they came off. Overall, it was still comforting to know that everyone present was vaccinated."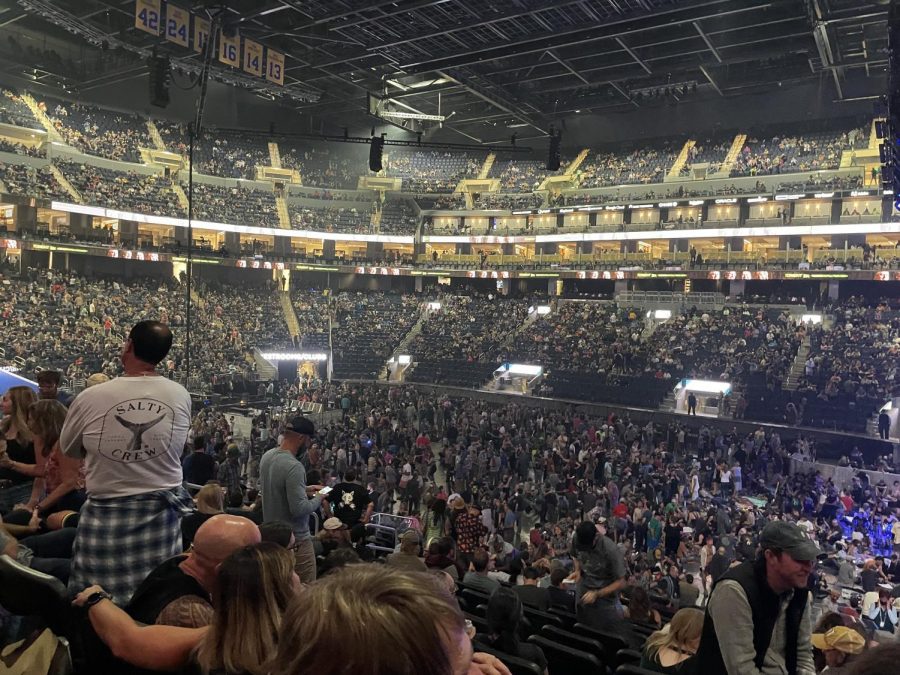 Things are looking up for live music as more guidelines are being enforced making sure everyone is safe, and ensuring that a potential spread of COVID could be contained. As people become more comfortable, the risk for larger outbreaks at upcoming festivals such as Outside Lands won't be as much of a concern. There are a total of 200,000 people planning on attending the concert in Golden Gate Park on Halloween weekend, and all of them have to be vaccinated or come back with a negative test. There are some requirements as far as masks, such as wearing them while in closed rooms and waiting in line for food, but the stages are fair game for no masks. At this point, we can expect that all music events in the Bay Area are back on until further notice, as long as everyone is responsible and does their part.