Free Breakfast AND Lunch?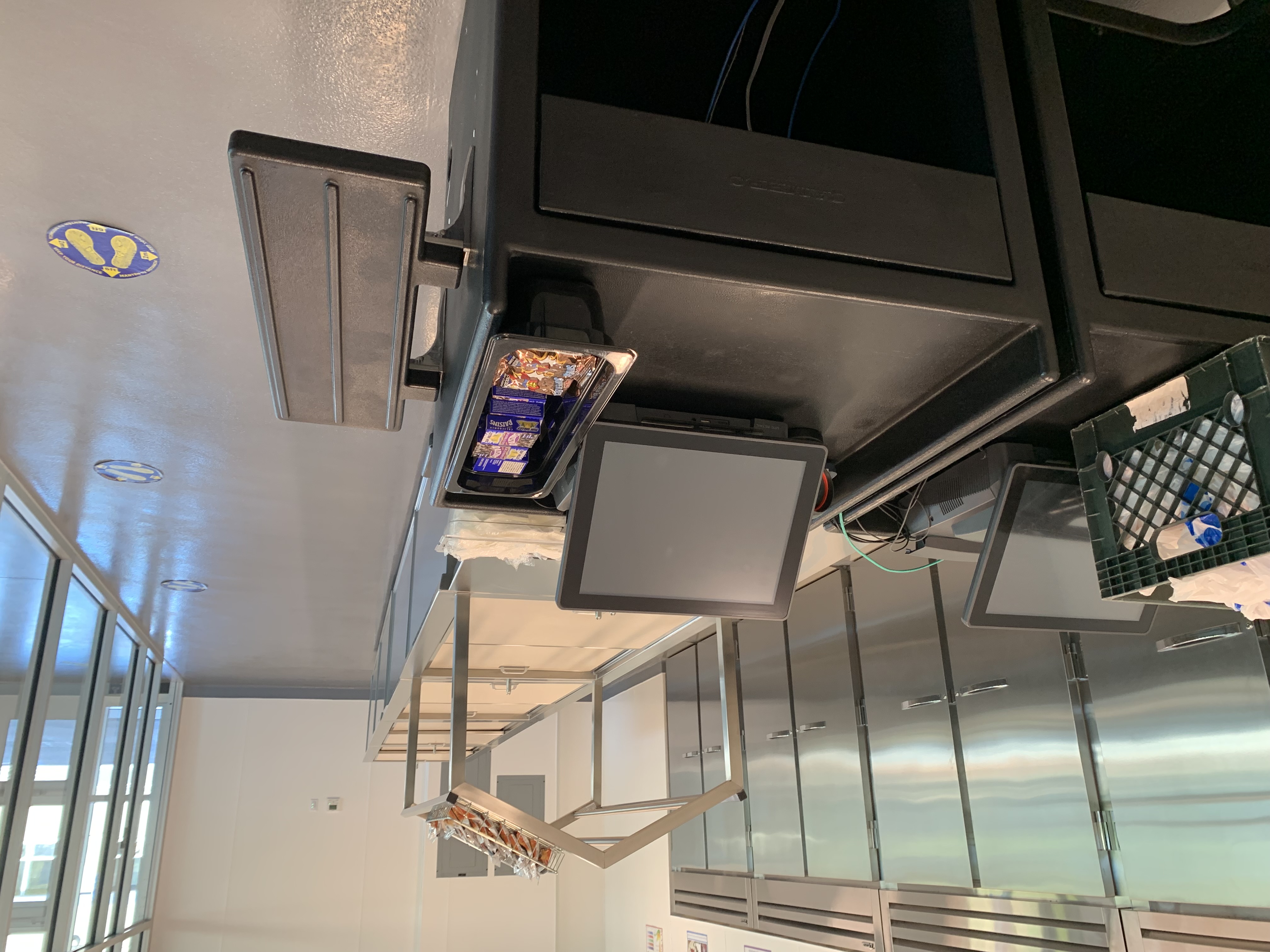 When I heard that all the food at school was free, I was intrigued. If there was one thing I wouldn't, no, COULDN'T miss out on, it would be free food. With the heavy responsibility of eating free school food, I set off. I had to know if the food was good. I had made up my mind to try it out.
The first time I went to the cafeteria, I was filled with excitement towards the possibility of good free food. The lunch ladies seemed nice and the amount of sides were  incredible. When I sat down, the first thing I did was look at what was there. Applesauce, raisins, nutrigrain bar, Sun Chips, etc. It seemed like quite a lot, but that was a good thing. There is no such thing as too much free food.
Before anything, I wanted to lay down a set of rules for myself. I figured I should disclude the sides, and I didn't want to have a super extreme opinion on one dish or another. I wanted to try and find at least one good thing, and one bad thing. I figured that should be enough for now, and my friends and I got to it.
First up was the Chicken Curry. For starters there was no way that this deserved to be called curry. It had barely any curry there at all. It was more likely to be seasoned chicken and rice. The chicken wasn't too bad, and the rice wasn't screwed up, but that is about it. According to Freshman Owen Chowanec, "It has no curry, it's just some weird chicken and rice." Honestly that says it all, with my expectations not even close to satisfied, I waited for the next lunch I decided to eat, almost dreading a dish like this.
Next, I decided to try out something that I thought would be simple, with the burrito up next. This burrito at first glance wasn't much, but when I started to eat I became aware of the surprisingly large amount of contents. Rice, cheese, chicken, etc, it was filled to the brim with piping hot filling. It was pretty tasty with the only real downside being how hot it was. When I asked around, I got a very similar response from Freshman Finn Stenback, "The burrito is really good but it is also very hot." Its heat (not spicy heat) makes eating it more time consuming, and if you are doing other things during lunch it makes it somewhat cumbersome.
The third lunch item I decided to try is the popcorn chicken with fries. The first thing I noticed was the interesting name when I grabbed it. After I sat down and opened it I saw why it was described that way. The little chicken balls were bite sized, and the potatoes were thin sticks. However, although there weren't any problems with the chicken, the potatoes didn't taste like anything except mush. As said by Freshman Ronan Fleming, "The fries didn't have any flavor, which was pretty disappointing." Overall the dish was pretty good, but could have been better.
For my last dish I decided to try the sandwich which had meat, cheese, lettuce, and tomatoes. At first glance the portion size seemed small, so I wasn't sure if I would be full by the end of my lunch. The sandwich itself was rather solid, and it was pretty tasty, but my fears about the small portion size were realized as there simply wasn't enough to leave me full. The dish was definitely the best so far however, just ahead of the popcorn chicken.
Overall, the Terra Linda cafeteria was alright and most of the time there was plenty of food to choose from. The staff seemed nice, and the food tasted pretty good. What impacted me the most was that everything was free. Unfortunately, will this be the case next year? This leaves a burning question. Why shouldn't the food be free? 
First off, we have to answer the question on why the food was free this year. While I was doing research with the Journalism substitute teacher Hallie Foster, we found out that the food for this year was free because of a program called the Summer Seamless Option (SSO) through the USDA. According to Alan Downing, Director of Food Services for SRCS, "We are operating the Summer Seamless Option (SSO) through the USDA, it provides free meals to anyone 18 and under.  The USDA allowed schools to operate this program in response to the pandemic." So now that we know what is giving us our free food this year, why not have free food next year?
While Dr. Foster and I were researching, we also found out about the situation of the food next year. It turns out that the food next year will be free as well! In another statement from Alan Downing, Director of Food Services for SRCS, "This program (SSO) will run through the entire 21-22 school year, so Free meals to anyone 18 and under this year and next!" So we will have free food next year! At the end of the day I would recommend the cafeteria food from this year, with the exception of a few dishes.