Courtesy on the Court: All Inclusive Basketball
As the 2018 Olympic games approach, we're reminded sports can unite us in spite of our differences. This year, despite the augmented tension between North and South Korea, their athletes will march and compete on the same team, under one unified flag. Sports can transcend cultural, political, socio-economic, and even physical divisions. At Terra Linda, our all-inclusive basketball team combines students across the education spectrum, specifically, special-ed students and their more mainstream peers.
Rachel Hughs, head of the TL special-ed department, loves helping to coordinate and host these basketball tournaments where Terra Linda High Schoolers come together and play against other high schools. "[Participation in] sports is a universal language, which allows everyone to participate and bond over common ground," she elaborates, "It promotes inclusivity and awareness." By encouraging teamwork and facilitating a fun, all-inclusive environment, basketball bridges the language and social barrier between mainstream students and their special-ed peers. With official recognition from the Special Olympics, the program also serves as an outlet for high schoolers with disabilities to compete in a professional sports setting.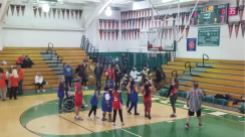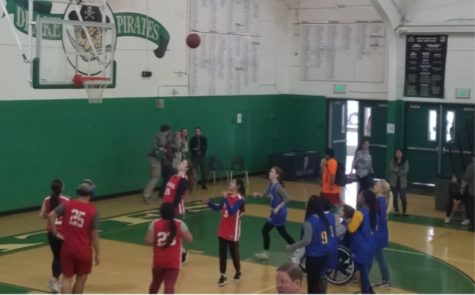 In the match against San Rafael High School, Terra Linda senior Geri Williams was the most prolific shooter, scoring the majority of points for Terra Linda. "I like to be athletic," Gerri Williams explains, "My favorite part of the game is to shoot." Along with basketball, Gerri also loves track. Vanessa Kennedy, a junior who's friends with Gerri, claims playing with her special-ed friends is "inspirational and so much more fun and inclusive than other ultra-competitive high school sports." She remembers participating in her sophomore year, specifically, she loved the cheerful, smile-inducing environment.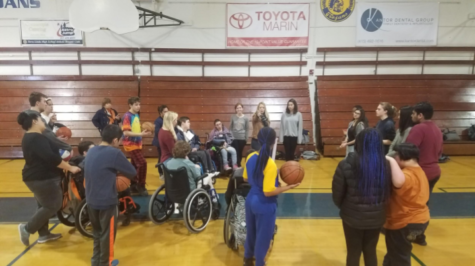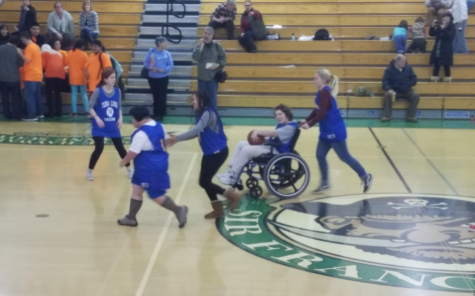 Jillian Hickey, a junior who also participated in the program freshman year, loves the chance to meet up with her best friend in the special-ed class, Gigi Bourgeois. "It leads to new friendships, and I also get the chance to hang out again with Gigi." While friendship club is also a great opportunity to meet with her special ed friends, Hickey appreciates the after-school program as it works better with her schedule.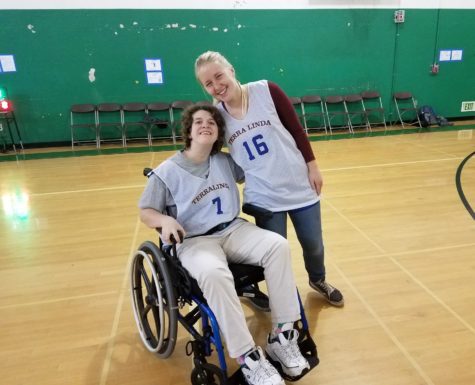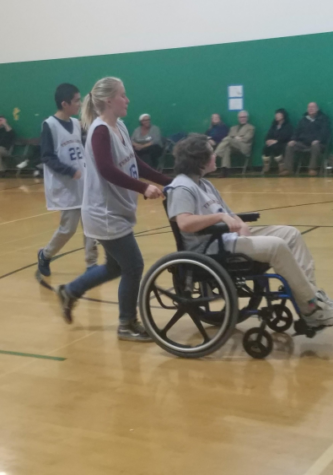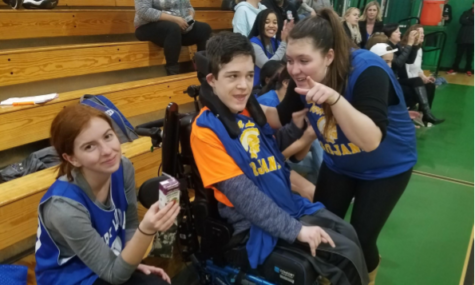 Smith played for her first time with the all-inclusive TL team. She describes the event as "a great opportunity to meet other students, especially those who we don't see that often on campus." She continues, "It's also really important to dissolve the stigma that special-ed students can't participate in mainstream sports."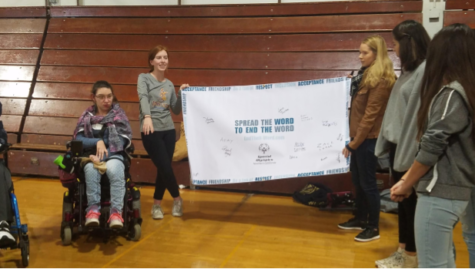 While this unique program displays the progressive and accepting attitude of Terra Linda regarding special-ed students, injustice and discrimination continue against the special-needs community today. Sadly, the derogatory slur "retarded" is still prevalent, even on campus. In order to raise awareness, Hughes encourages all students to pledge against its use by signing the "Spread the Word to End the Word" poster (located in room 23). In its third year, the co-ed Basketball program continues to grow. Basketball players can receive volunteer hours, however, the shared enjoyment of competing together in athletics is priceless for high schoolers across the ability spectrum. Hopefully, its message of acceptance, collaboration, and inclusivity continues to resonate throughout Terra Linda High School and further into society.
The next game (against Redwood) starts around 6:00 pm at the Terra Linda gym Thursday, Feb 8th.