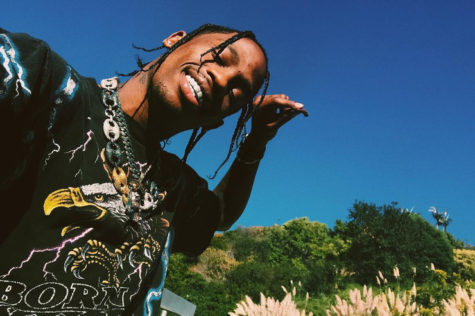 Two of the greatest rappers of our generation, Jay Z and Kanye West, were not only platinum selling artists that changed the way rap and hip hop were perceived in the music industry,; they were also world record holders. Back in 2012, during their European leg of their Watch the Throne tour, Kanye West and Jay Z famously performed their collab "N****s In Paris" twelve12 times in a row. This was a first to many as it was not common for artists to perform songs more than once. Then again, Jay Z and Kanye West have been were known to change the game by doing new and unique things. like this.
Fast forward five years later and Travis Scott – American rapper, singer, songwriter and record producer from Houston, Texas –  has decided to one-up the greats. Last week in Oklahoma City, during his Bird's Eye View tour stop, Scott performed "Goosebumps" a whopping fourteen14 times in a row to close the show. He claims this is a world record, but Guinness World Records' website shows no official certification for him (or Kanye and Jay Z for that matter).
"Goosebumps", which features Kendrick Lamar, skyrocketed to No. 26 on the Billboard Hot 100 Chart earlier this year. It became his second-highest charting single of his career after "Antidote."
It is exciting to see these new rappers make waves in the media, because it brings in more and more listeners who wouldn't have heard rappers like Travis Scott on their own. Travis has discussed an album that may come out this year, but for now we are still left with "goosebumps" wondering what he'll do next.