Dishing With Your Teachers: Fun Recipes from TLs Secret Chefs!
Nothing brings people together like good food, and here in our Terra Linda community, we love to spread joy by sharing our cooking and baking recipes. Here are three teachers who would love to share some of their favorites. It is exciting to see what they are going to share with us!
---
Instant Pot Mushroom Risotto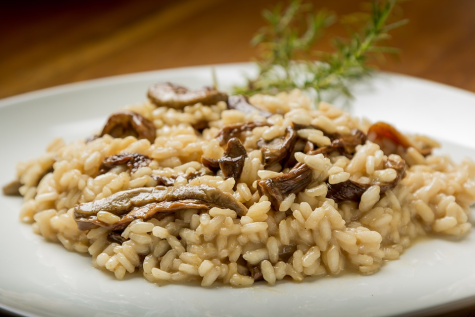 Spanish teacher Mr. Barkley revealed his beloved recipe, the "Instant Pot Mushroom Risotto." This recipe came from an instant pot book and was initially made of lemon and peas, but since Mr. Barkley loves mushrooms, he needed to join them into the risotto and changed the formula a bit to shroom it up. It's gradually turning into a family recipe, since Mr. Barkley makes this dish often and when visitors come over this is the dish that he generally serves. This formula requires just 40 minutes, and his unique fixings include a dusting of pecorino romano, cheddar, and more mushrooms–never skimp on the mushrooms–any kind will do. "The risotto also goes well with steak or can stand alone as a main course. It also can be used to make excellent arancini (fried rice balls) the next day." He throws it 9/10 for its straightforwardness and extraordinary taste.
Triple Berry Crumble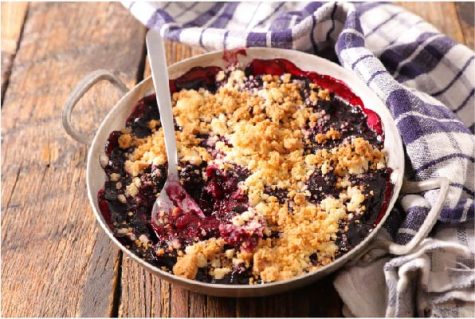 The sneaky Triple Berry Crumble was handed to us by Ms. Reid– it just requires about an hour. Initially, the crumble helped her remember her youth when her mother would make blackberry pie. She doesn't exactly prefer to make pie crust, so she attempted to observe a formula that was near the one she would make with her mother. The mystery ingredient? Lemon zest is the twist in the delicious berry filling. This formula is perfect for a family gathering. You can eat this hot or chilly, it's truly only dependent on time of day, and amount of pie leftover. She would give her formula a 9/10 because it's appetizing and easy to make!
Pumpkin Muffins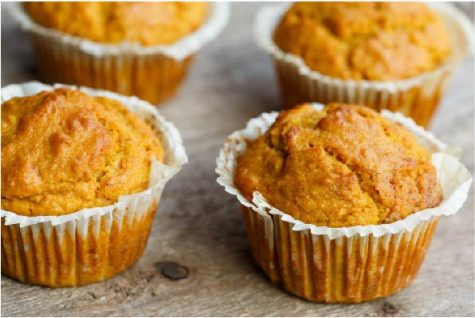 Biology teacher Mr. Krupp gave up his "Pumpkin Muffin" pleaser, a 45-minute sure thing. This recipe has been "passed down in our family for over 30 years." Once,  he made the muffins, and went away for a long weekend, leaving them wrapped tight. When he came back, all he saw was muffins wrappers strewn everywhere–the floor and the walnuts were littered all over the house. The family cat sage ate them all in revenge. But it was also because the kitty didn't have any food for the weekend. The only thing he could actually eat was the muffins. Sadly, he passed away last month at 17 years of age. Surprisingly, canned pumpkin, not fresh, is the recipes' secret ingredient. He rates it a solid 10– for its delicious comfort food quality.