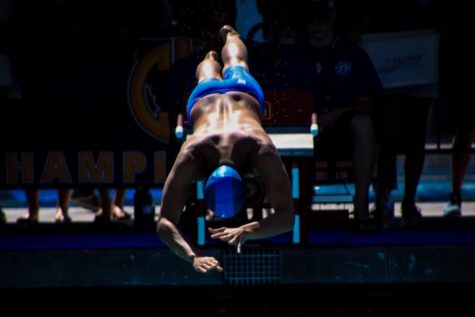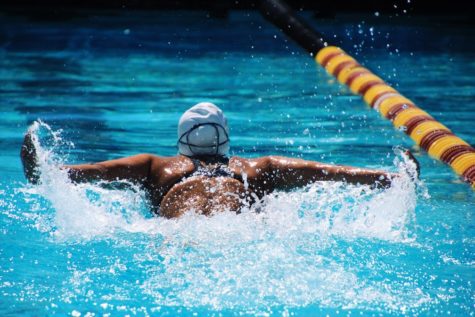 The Terra Linda swim team was able to return this year and knock out another solid season.  The achievements accomplished as a team are sometimes overshadowed due to the amount of talent of the individuals. Nonetheless, everyone was able to make the contribution. Both teams finished respectively in their season with the boys team only losing four meets, and the girls only losing one.
MCALS was a great day for the boy's team: overall they finished fourth with the 200 yard free relay, setting a record, all while finishing gold, and the boy's 400 free relay finishing gold as well. The girls placed very well, winning both the 200 yard medley relay and the 200 yard free relay. Notable wins that day were Halle Morris in the 100 yard Breaststroke and the 200 yard Individual Medley, and Nathaniel Cunnan winning both the 100 yard Freestyle and the 50 yard Freestyle.
A week after the county level meet, Terra Linda was able to compete in their North Coast Section, which is comprised of all the county level schools in the Northern Section of California. Here the teams were able to continue their taper and hopefully beat their times from the previous meet. Unfortunately the girls weren't able to swim the 200 yard medley relay due to a disqualification, but they were able to come 4th in the 200 yard freestyle relay. The boys were able to come 3rd in the 200 yard Freestyle relay, tenth in the 400 yard free relay. Individual achievements on this day were Nathaniel Cunanan's wins in the 50 Free and the 100 Free, and Halle Morris winning the 100 yard breaststroke on the girls side. At the last meet of the season, the CIF State section swim meet, the boys placed 4th in the 200 yard freestyle relay, with the Individual achievements that day being 4th in the 50 yard freestyle and 2nd in the 100 yard Free for Nathaniel Cunnan. Halle Morris concluded her high school swimming career with 3rd in the 100 yard breaststroke.
Terra Linda managed to complete another fulfilling season continuing to exemplify the strength in coaching, Tim Baker has been able to consistently remain a competitor within the state of California.