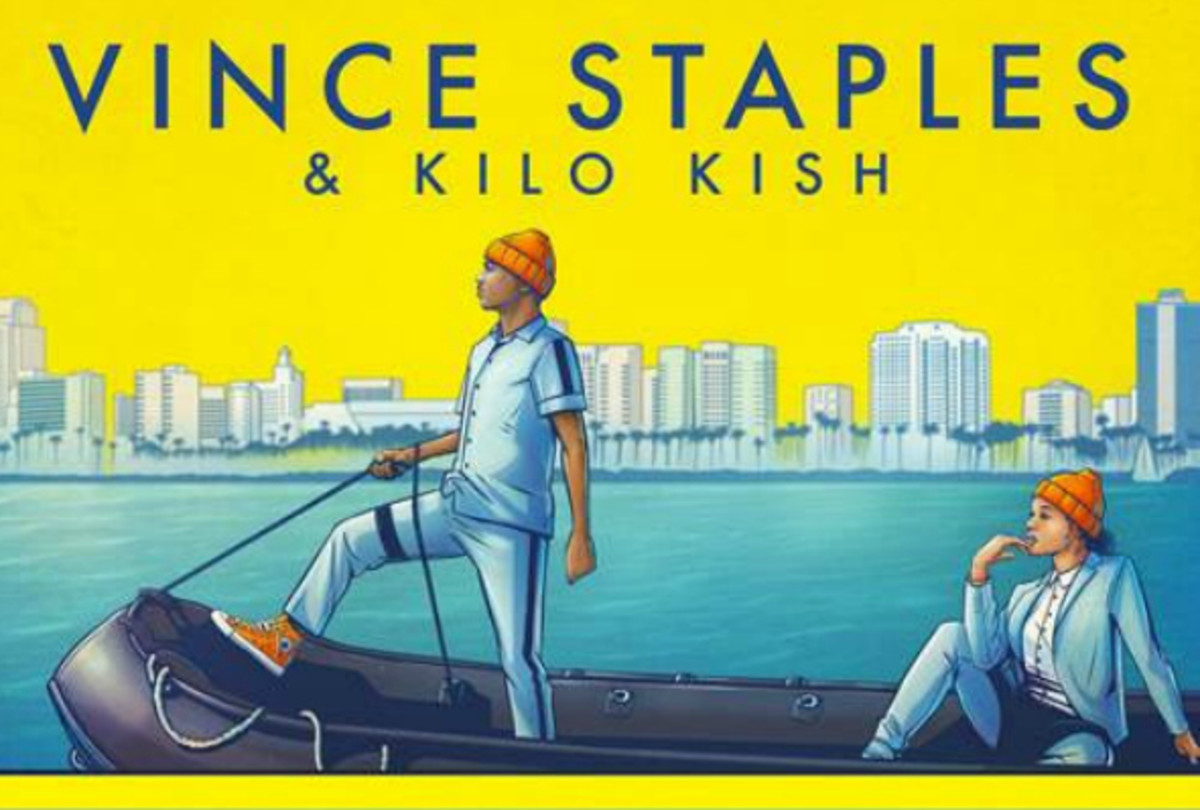 Vince Staples at the age of 23 is already a well-established rapper from Long Beach, California. Fresh off his EP Prima Donna, Vince Staples launched his Lonely Aquatic Tour, on February 25th at The Fox Theatre in Oakland, California he performed alongside opening act Kilo Kish. The  electrifying performance that lasted 2 hours and 45 minutes played  various tracks from his albums Hell Can Wait, Summertime '06, and previously mentioned  Prima Donna.
Vince Staples created an energizing setting where his music arguably sounds just as good if not better than the recorded studio versions. Staple's used  his original voice with no digital assistance, which created  a much more real and emotional experience for the audience. The change in his pitch and  the  shortness of his  breath are things that made    a more personal connection to the listener without drastically taking away the quality of the experience, or the music.  From 8:00pm to 10:45pm, music was being played non stop in Fox Theatre besides two intermissions, one being the transition of Kilo Kish to Vince Staples, the other being Staple's halfway break.
Favorite live tracks were "Blue Suede", and "Norf Norf", both notable classics from Staples' discography that paint a vivid picture of the struggle of gang life in general, and gang life from Long Beach. The performance of these tracks alone were around  six minutes, however these six minutes were enough to show that Staples is a great live performer, never restricting emotion or passion from seeping into his work.  The Fox Theater was the perfect venue for young artist Vince Staples to deliver a captivating performance that left all Vince Staples fans satisfied.